Friday Night Lights
---
Date:
Friday, November 9, 2018 - 6:00pm
Join us Friday, November 9, from 6:00-8:30 p.m. for FRIDAY NIGHT LIGHTS! This month's special activity is stuffing Operation Christmas Child Shoeboxes for under-privileged children around the world!

As always, we will have games, snacks, crafts, Bible lessons, and singing (not to mention prizes)- just like a miniature VBS once a month.

These Friday Nights will be geared towards 5 to 12-year-olds. Children under 5 years old are welcome but must be accompanied by a parent. Parents, as always, are welcome to stay to see what their kids will be doing and learning.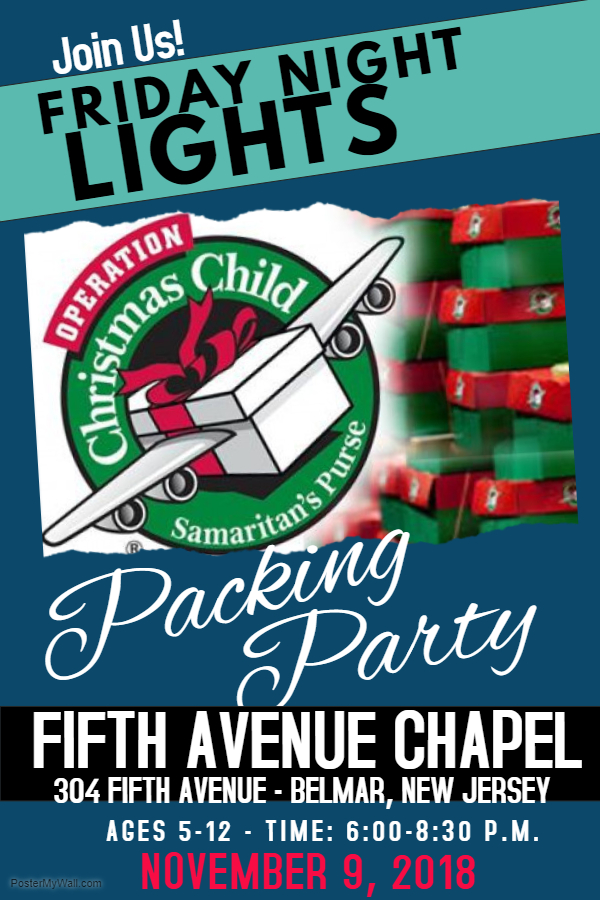 Service Times
Sunday
  9:15AM  The Lord's Supper
10:30AM  Fellowship
11:00AM  Family Bible Hour
11:00AM  Sunday School
  6:00PM  Evening Service
Thursday
  7:15PM  Prayer Meeting
Contact