VBS Registration
---
VACATION BIBLE SCHOOL
Join us August 7-10, 2023!
Games, Crafts, Snacks, Singing, and Bible Lessons!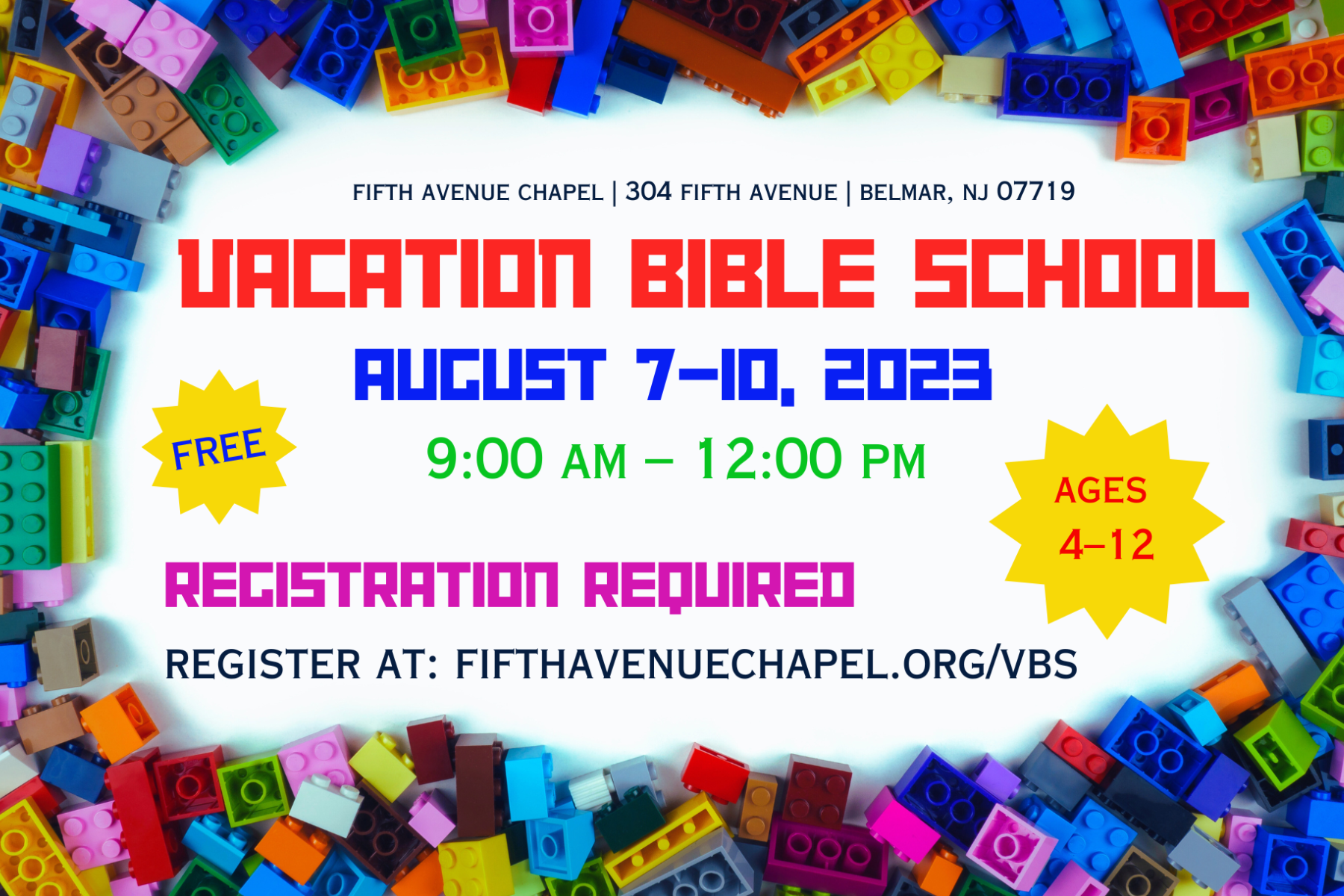 This year, we are once again offering VBS for kids ages 4-12.
Registration is required! No walk-ins, please!
Email fifthavenuevbs@gmail.com for any questions about VBS!
Please note that we can only receive 30 Pre-K/K students (ages 4-5). There is no cap for elementary students. All kids should be potty trained.
Service Times
Sunday
9:15 AM The Lord's Supper
10:30 AM Fellowship
11:00 AM Family Bible Hour
6:00 PM Small Groups
Thursday
7:15 PM Prayer Meeting and Bible Study
Contact